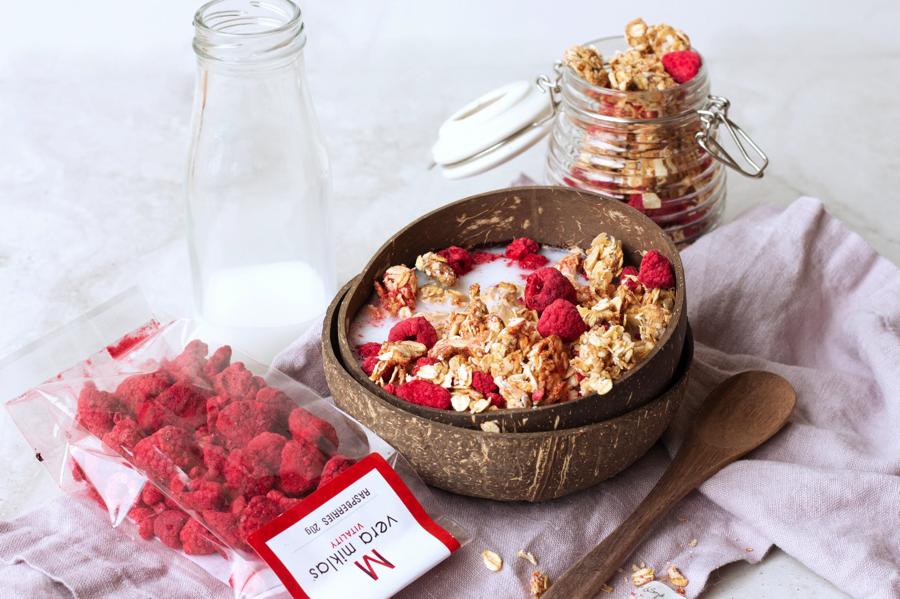 Ingredients
Instructions
Place all the ingredients except the berries into a baking tray and mix until well combined. It will get sticky and hard to mix but work through it to get an even mix.
Place into a to 150degrees celcius preheated oven and bake for about 25minutes.
Take out and let cool completely.
When cold, break into clusters with a spatula or spoon and mix in the berries.
Enjoy with delicious plant milk.
Credit to Maryles Plantry for the recipe and photograph