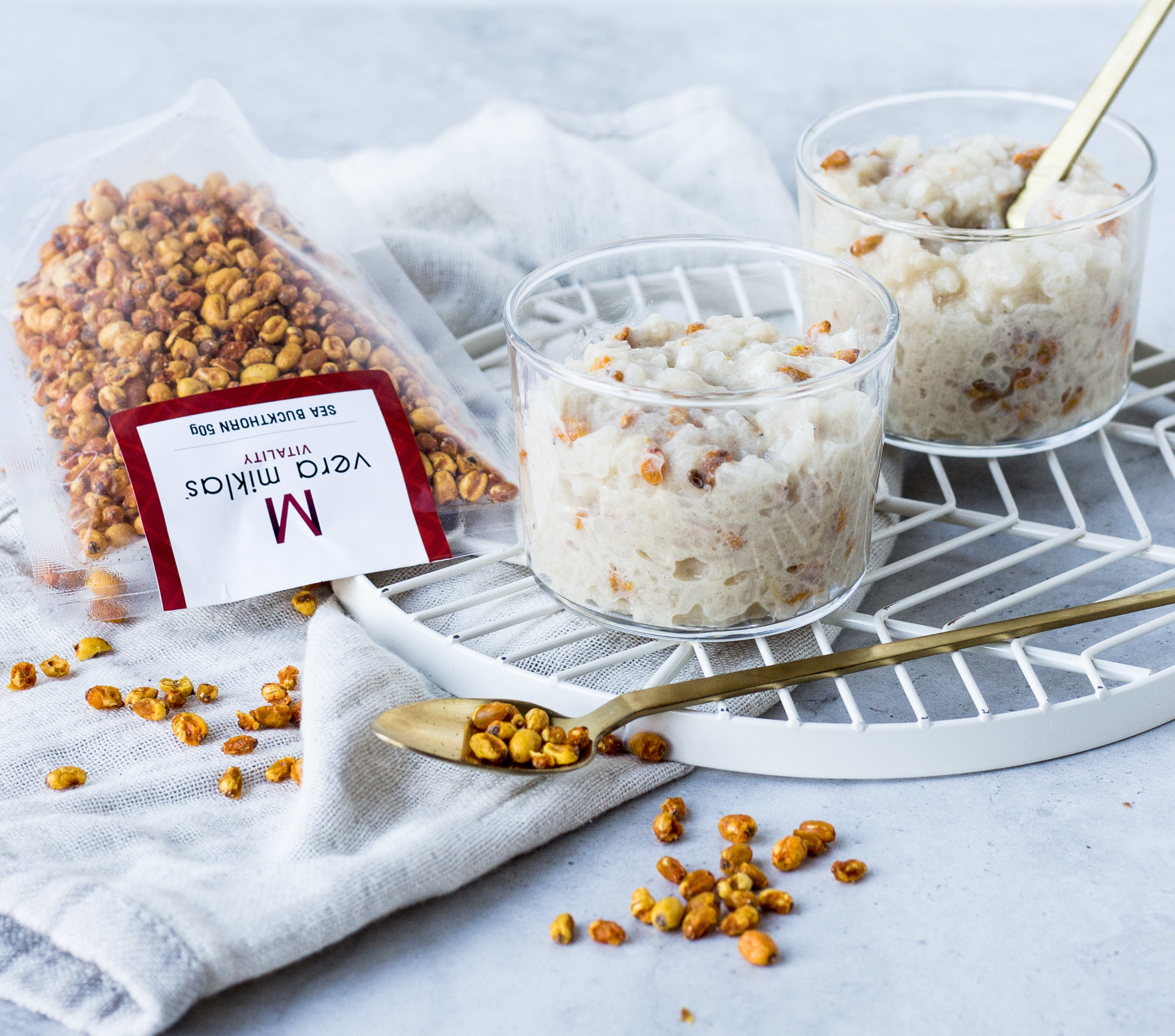 Why Sea Buckthorn?
Sea buckthorn is an excellent source of vitamin C. Latest research tells us it has 55 times more vitamin C than oranges!
It's also one of the best sources of vitamin E and Omega 3,6,7 and 9 which are important in vegan and vegetarian diet.
Sea buckthorn is also recognised for its anti ageing properties – it can improve the health of your skin, nail and hair.
Sea buckthorn has an acquired taste, it's very sour and not as crispy as the other fruit due to the presence of the oils in the sea buckthorn berries.
Although the smell is not the most pleasant, believe us sea buckthorn is really good for you.
Ingredients
1 cup sticky pudding rice
3 cups almond milk
1 tbsp maple syrup
2 tbsp freeze dried sea buckthorn berries
Instructions
Place all the ingredients in a saucepan, bring to a boil and simmer on low to medium heat until the rice has absorbed the milk and is fully cooked and sticky.
It takes about 30 minutes but that depends on the rice you use. You might also need to add some more milk towards the end of the cooking time if the rice is not fully cooked or if the pudding is too thick.
Enjoy while it's hot. If heating up, you will need to add more milk as it gets very thick when cold.
Credit to Maryles Plantry for the recipe and photograph.