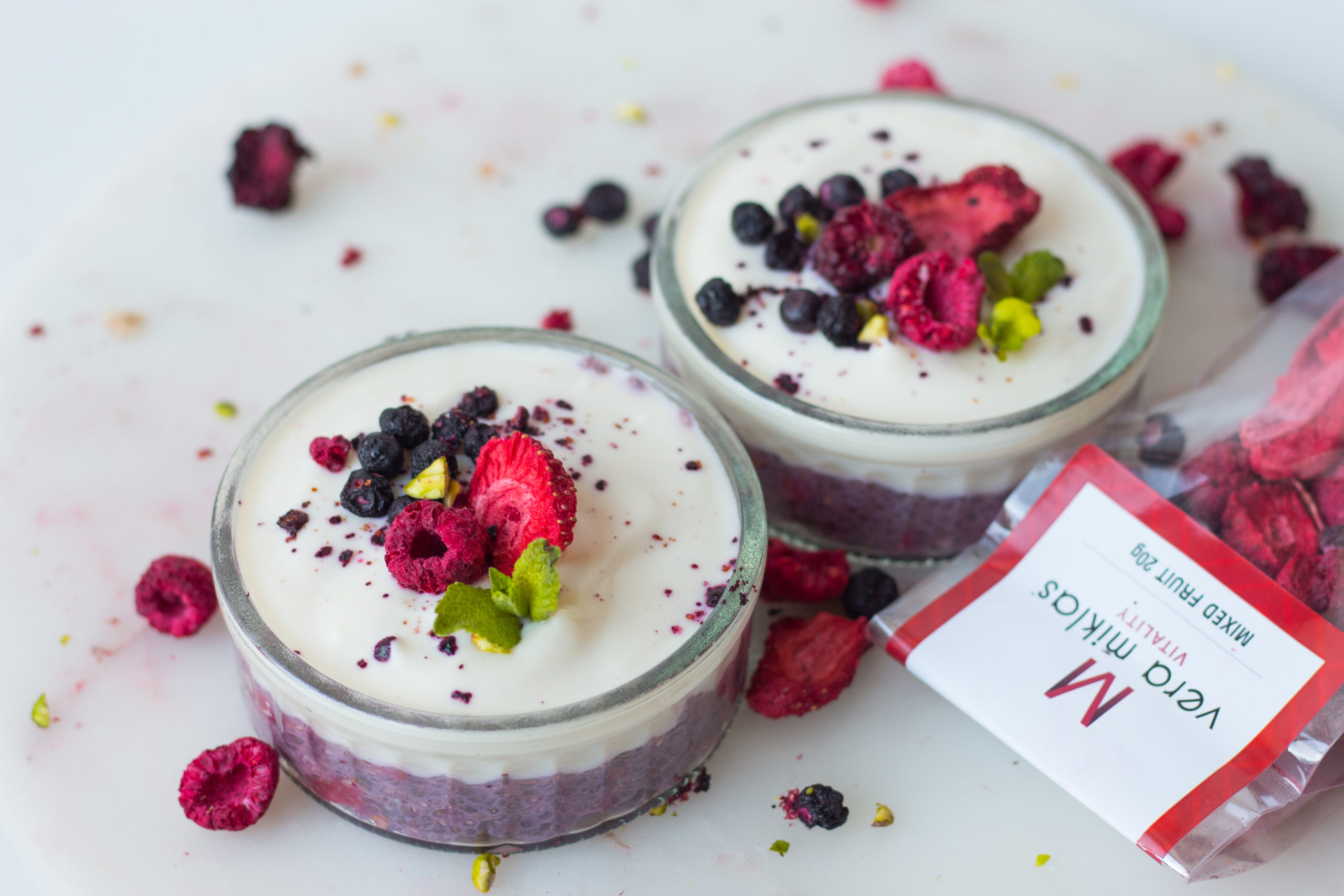 Simple 5 ingredient vegan breakfast recipe that can be made the night before and decorated in the morning with some crunchy freeze dried fruit
Ingredients
Instructions
Place the chia seeds in a bowl pour in the milk and stir.
Let stand for 15 minutes.
Stir in the crushed berries and oat yoghurt until well combined and has an even consistency without lumps.
Divide between two ramekins and top with soya yoghurt and sprinkle with berries and nuts.
Credit to Maryles Plantry for the recipe and photograph