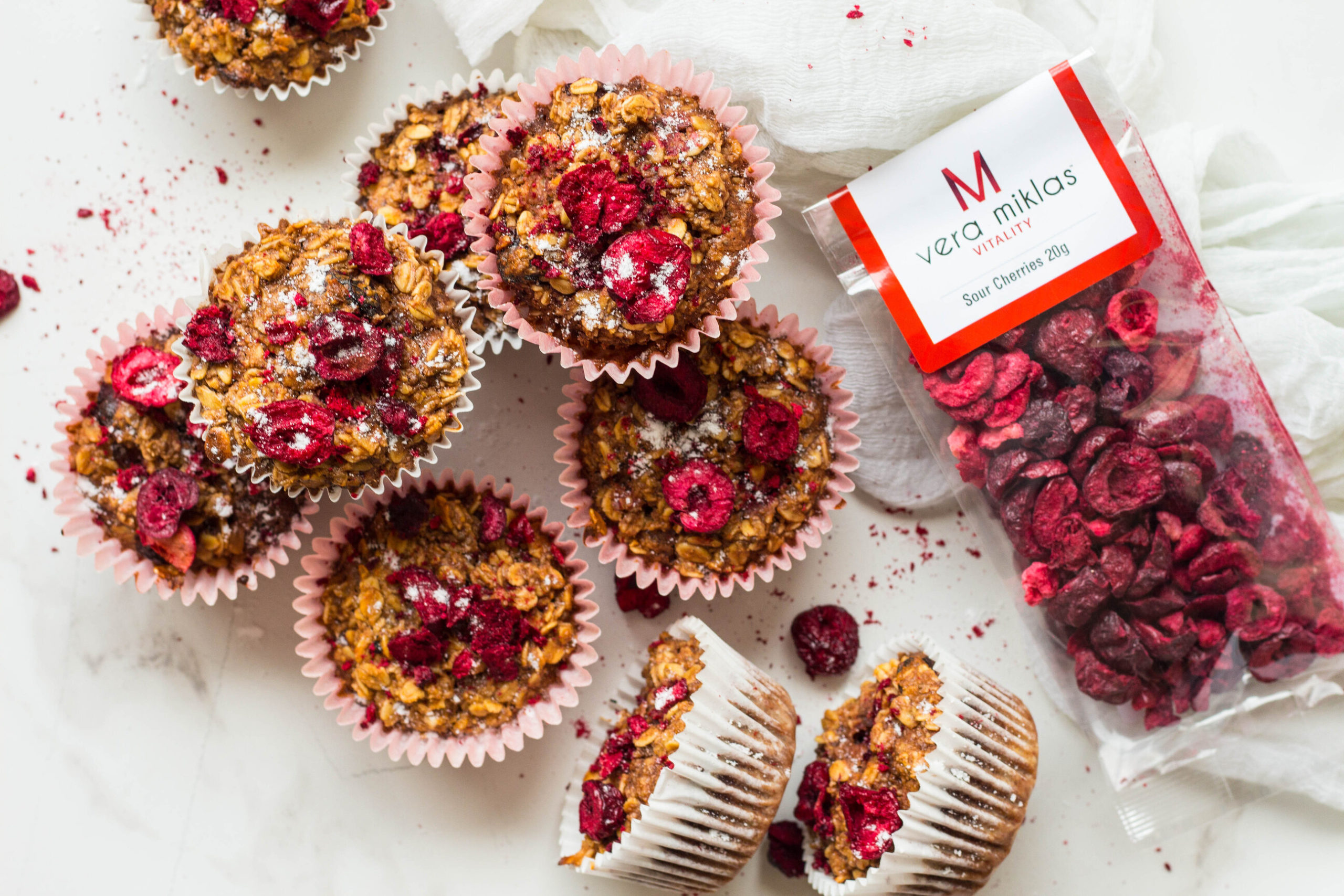 "All in one bowl" simple vegan friendly recipe.
If you have some left store them in an air tight container.
Ingredients
250g large rolled oats
1 tbsp (12g) chia seeds
250ml chocolate oat milk, oat milk
75ml barley malt syrup
1tbsp coconut sugar
25ml coconut oil, melted
1tsp baking powder
Instructions
1.Preheat the oven to 180 degrees celcius
2. Combine all ingredients except a couple of cherries in a bowl and spoon into muffin cases in a muffin tin.
3. Make sure no cherries stick out from the batter as they will burn.
4. Bake for about 20 minutes.
5. Decorate with some remaining cherries and sprinkle with icing sugar.
Credit to Maryles Plantry for the recipe and photograph